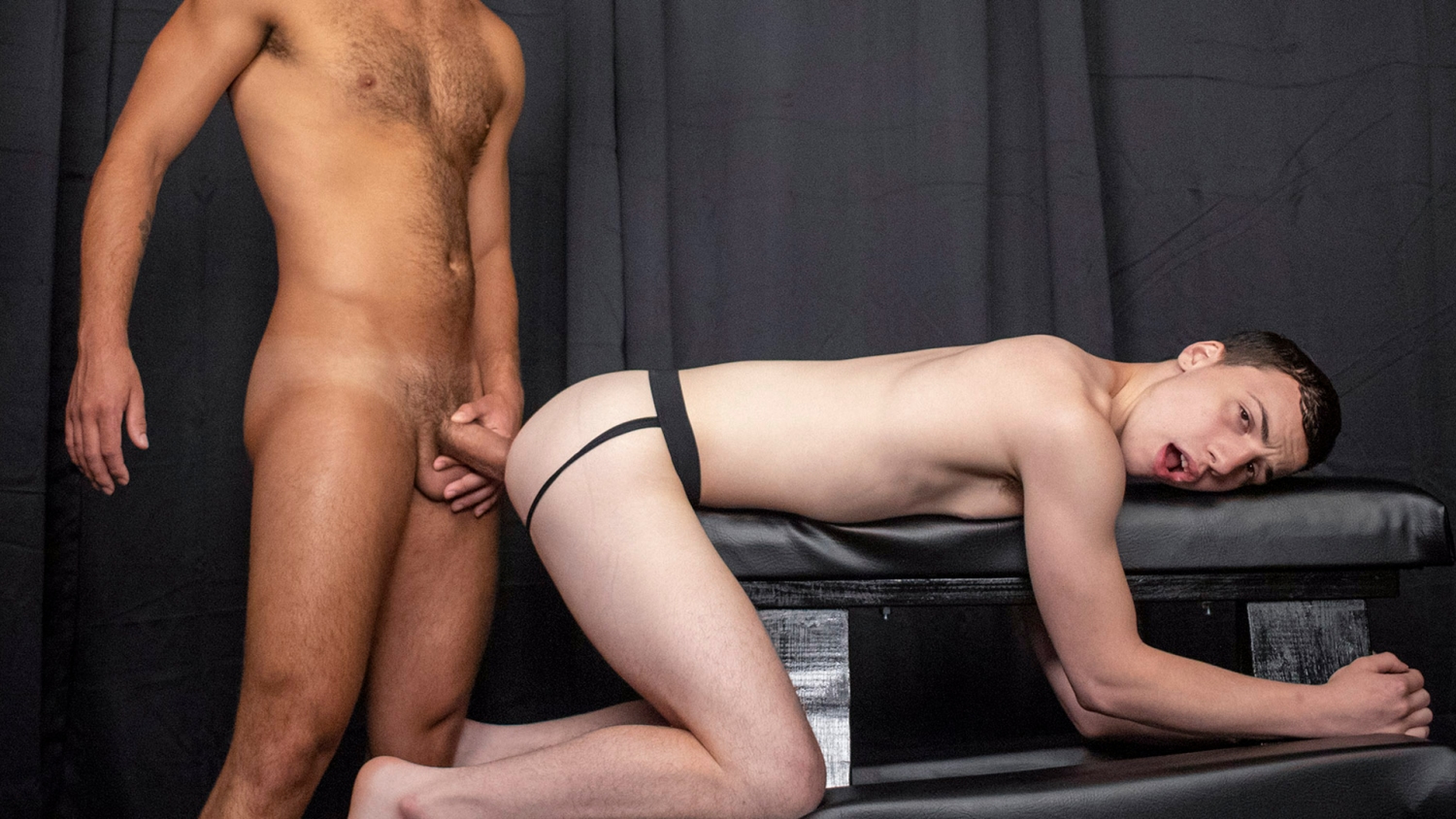 Jeremy George and Troye Jacobs : Chapter 2
Troye Jacobs and Jeremy George have a long and horny history of banging each others' brains out. Jeremy is the beefier, older, hairier and darker-skinned of the two, while total-twink Troye is as pale-skinned, smooth and innocent-looking as they come.
They kiss sensually. ...
[Read more]
They kiss sensually. Troye seductively flicks and squeezes Jeremy's hard nipples as the older guy's hand gently moves up his thigh before tenderly caressing his ever-growing bulge. These guys are certainly hungry for each other.
The heat intensifies. Troye straddles a bench. Jeremy gets naked and slides his giant dick into the twink's eager mouth, who's soon enthusiastically sucking and slurping on it. Jeremy gasps and throws his head back in a state of pure ecstasy. This boy certainly knows how to give head!
Jeremy knows what he needs and he's gonna get it as soon as he can. He squats behind Troye, and gets his greedy tongue wedged deep inside the groaning boy's super-tight, aching ass.
The hung top stands and smears lube onto his impressive, upward-curving dick before lustfully thrusting it raw into Troye's expectant hole. Jeremy tenses his muscular thighs and repeatedly, forcefully drives his thick meat in and out of the boy, balls slapping noisily against his smooth ass.
There's not a person in the world who wouldn't want to take Jeremy's beautiful dick, and as he thrusts faster, deeper and closer to orgasm, everyone watching will be imagining how great it feels. Jeremy nuts, triumphantly, right inside Troye; determined to leave as much of his DNA as possible inside the trembling, satiated boy.