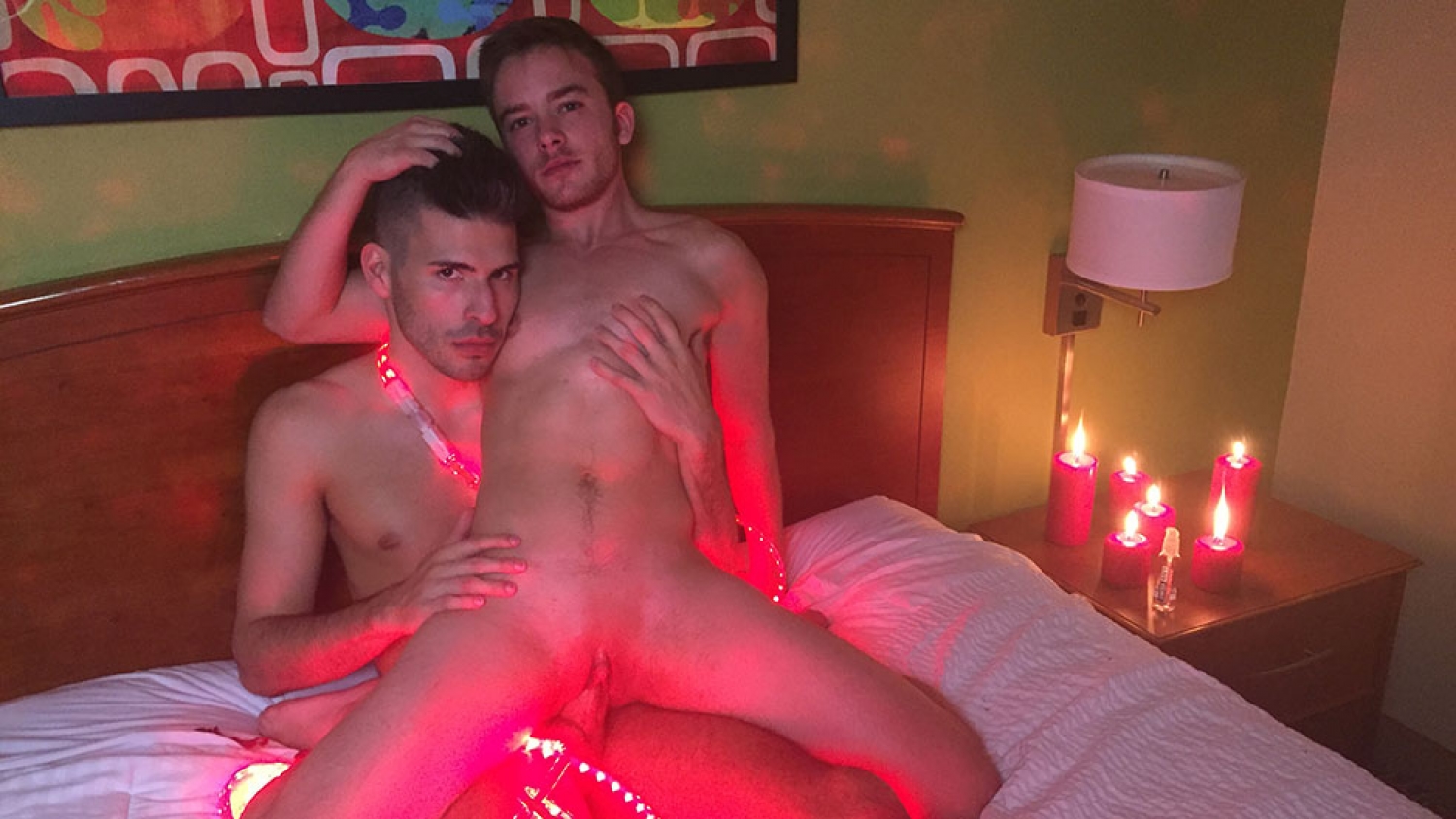 Happy Valentines Day
Valentine's Day is one of the most special days of the year - so we bring to you a very special update in conjunction with JockPussy.com.
Jake finds himself in bed with Luke - the two kiss passionately wrapped in lights. Jake's big cock is rock hard and Luke loves the feeling of cock in his mouth. He deep throats the huge dick - Jake moaning with pure pleasure as the saliva drips down the sides.
Then Luke jumps ...
[Read more]
Then Luke jumps on top of the rock hard raw fuck rod - every inch enveloped deep inside. It feels sooo good - Jake cock pounding the warm hole - this way and that way until it's so good he fills the hole with his warm dripping cum. Beats the hell out of a bunch of roses for Valentine's.