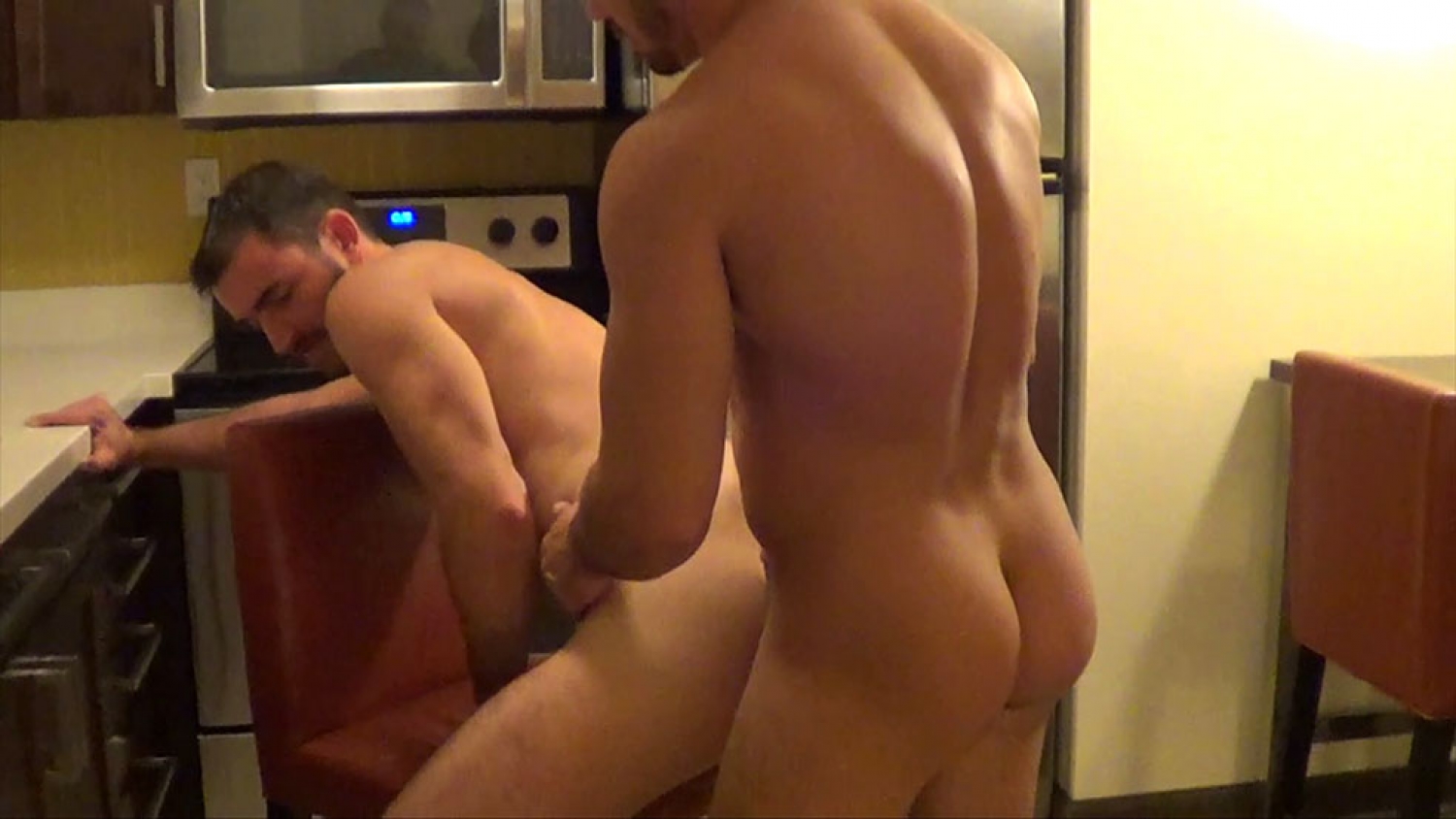 Justin & Brogan BAREBACK
Two muscled bodies raw fucking in the kitchen. On your knees and suck cock - watch the muscles flex with each thrust down the throat. Watch that tight ass - it need raw dick.
Bent over the table bareback fucking is the tastiest dish served. Cum explodes over tight abs and then another load bred deep inside that muscled ass drips out of the worn hole.