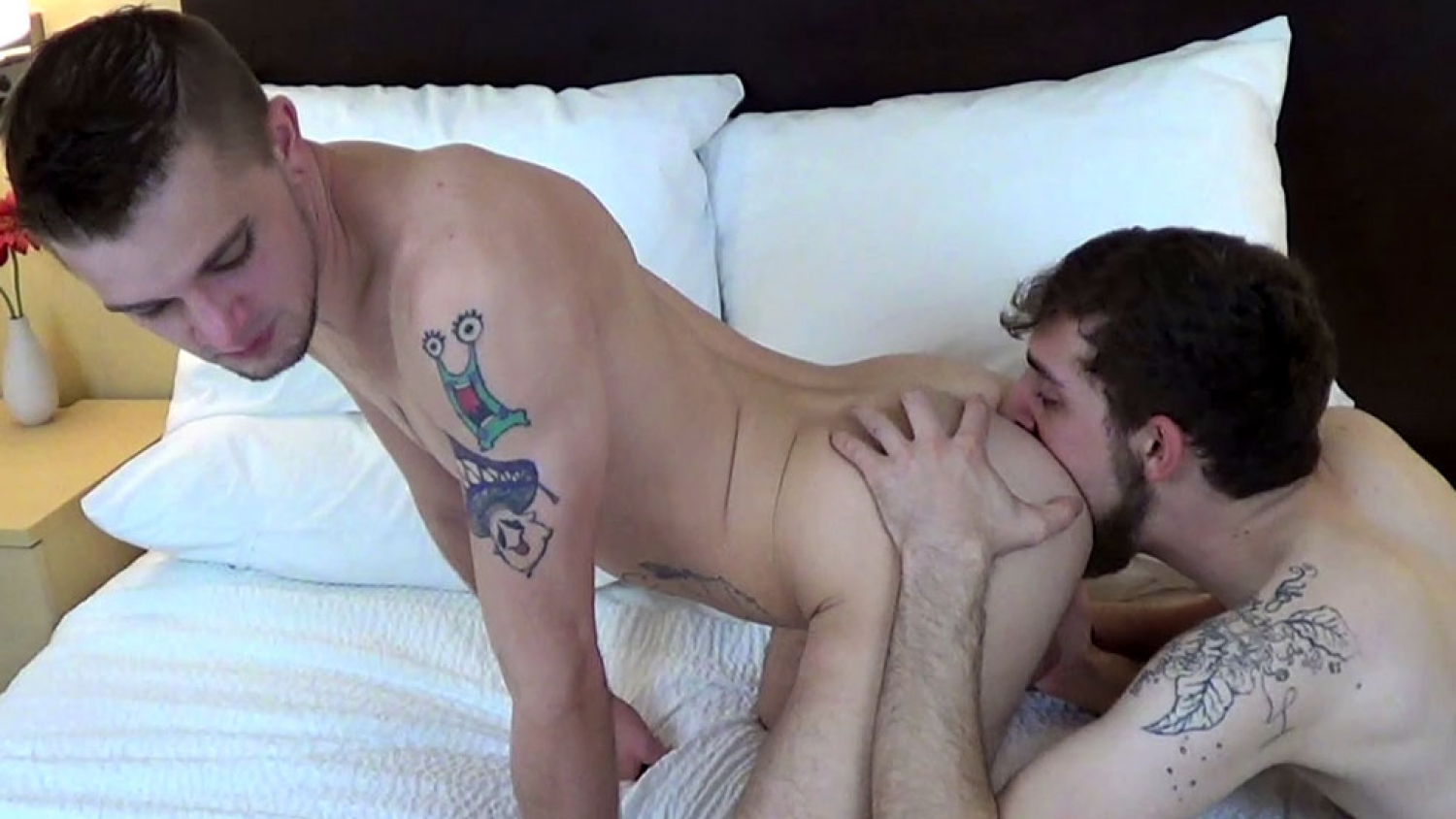 Daniel & Joshua BAREBACK
Daniel bearded face loves to bury itself in any ass it can. Joshua is more than happy to get his hole filled with spit and his cheeks tickled by the bearded fucker.
Joshua is then filled with bare cock as Daniel fucks the tattooed bottom with such intensity that Joshua cums all over himself while Joshua cums in his hole. It's going to be one hell of a clean up ...