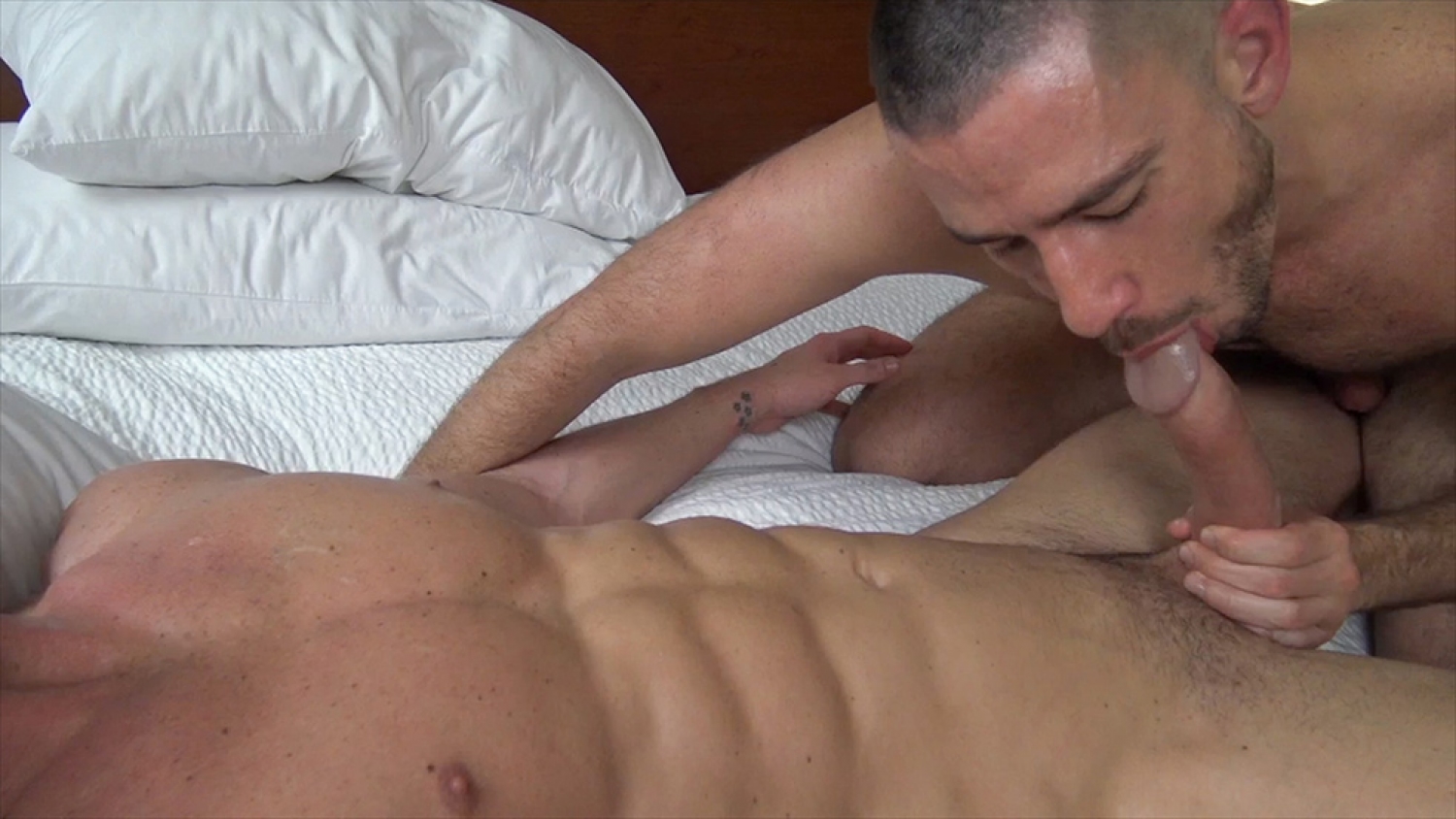 Cade & Owen BAREBACK
Cade is everything that drives Owen wild. A tall, strong body, beautiful blue eyes, smooth muscles, and a monster cock! The handsome model is known for being able to fuck with intensity and power; something that Owen is ready to experience. Owen inhales Cade's masculine scent, licking his pits and tasting his delicious sweat.
Cade lies back ...
[Read more]
Cade lies back on the bed, presenting his cock to his Owen as if it was an altar to worship him on. And rightfully so! Cade's massive cock never seems to stop growing as Owen takes it to the back of his throat. Cade looks on with delight, seeing the horny stud work hard to deep throat his meat. But Cade is just biding his time until he can give him his bareback cock deep in his ass, filling him up with each girthy inch and a hot deposit of his hot, alpha seed...