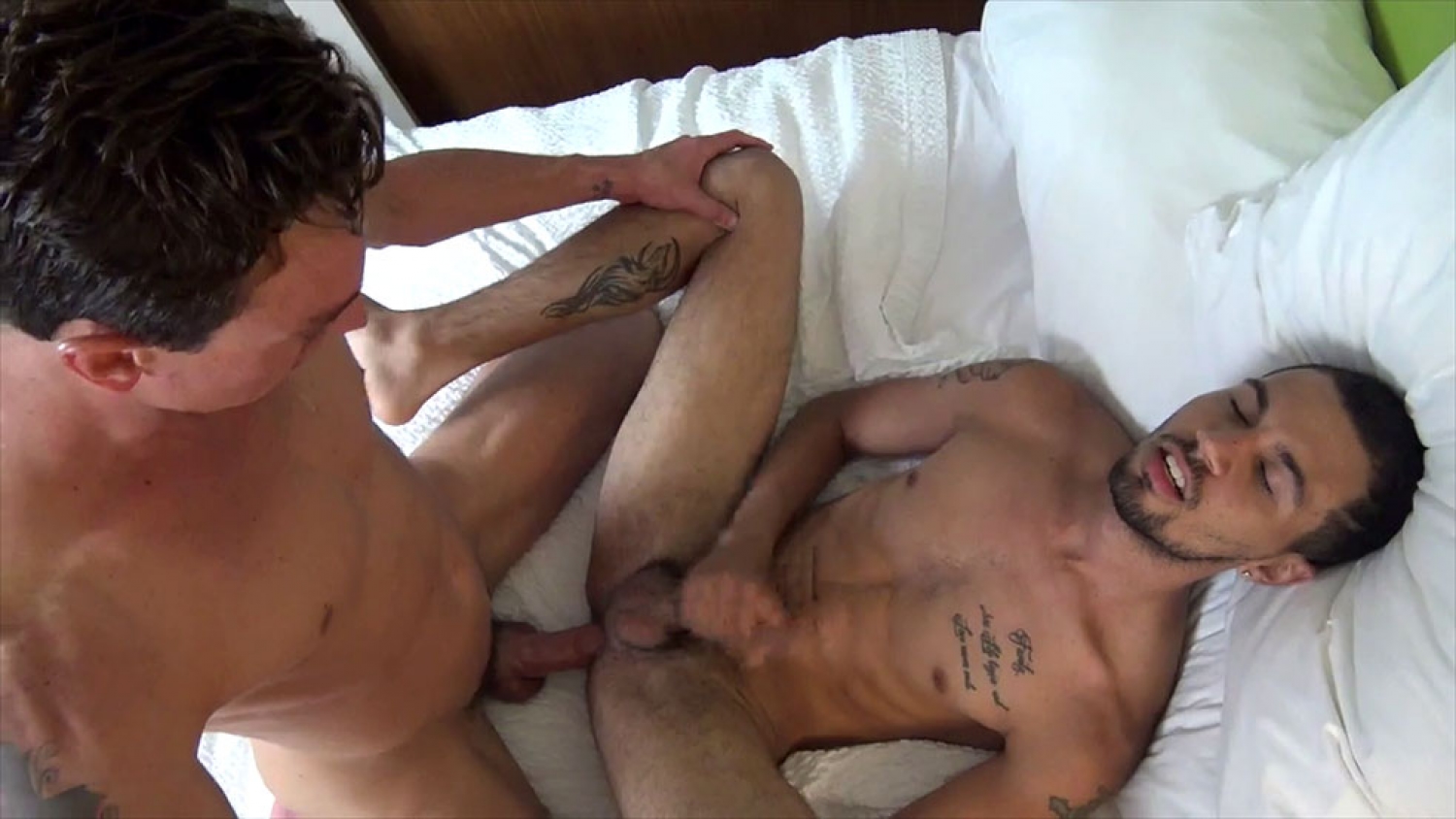 Cade & Billy BAREBACK
Cade and Billy start with tickling the back of each other's throats with their tongues. Then Billy chokes himself on Cade's massive dick. Cade lies back watching his cock go in and out of Billy's sweet mouth.
He then sucks on Billy's cock before flipping him over and burying his tongue deep inside Billy's ass. That ass tastes so good that Cade delves deeper and deeper as Billy moans. Cade is now going to plunge his big cock into that spit lubed ass. He fucks it so good Billy cums all over himself!