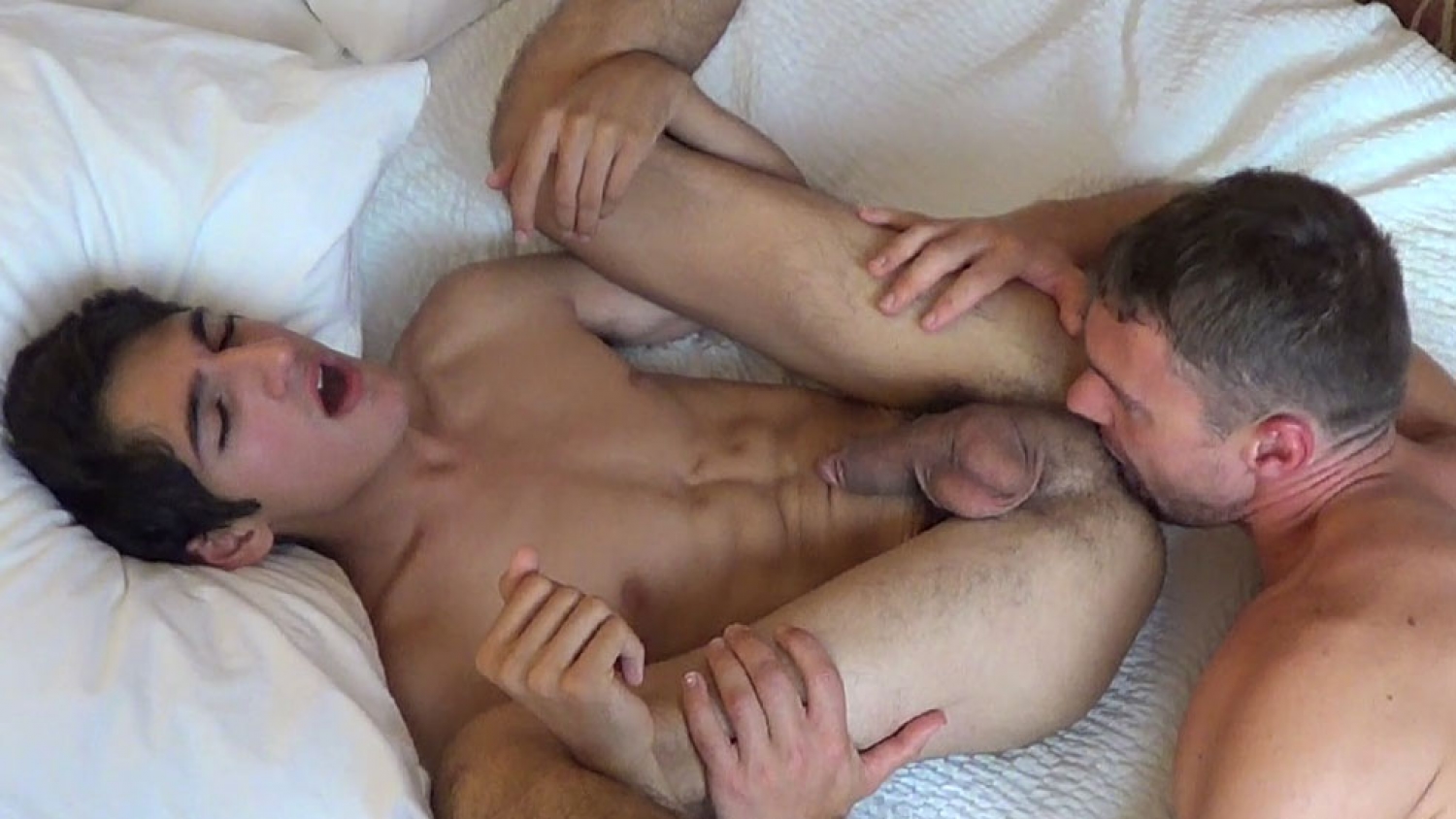 Brandon & Storm BAREBACK
Dark haired twink Storm has a thick cock which Brandon deepthroats. Storm has never had his cock sucked this good before and he sighs every time the entire shaft disappears in Brandon's mouth. If he thought that was was good Brandon now licks his hole - pushing his tongue so deep inside his ass that he's licking his tonsils.
Storm grips the sheets as Brandon starts to raw fuck the twinks tight ass. Sure it's lubed up with Brandon's spit but there's nothing as good as bare dick banging your man pussy.
Brandon's feeling it ...
[Read more]
Brandon's feeling it too - the young guys ass is so tight that when he blows his huge load inside - it sprays out in a waterfall of cum.