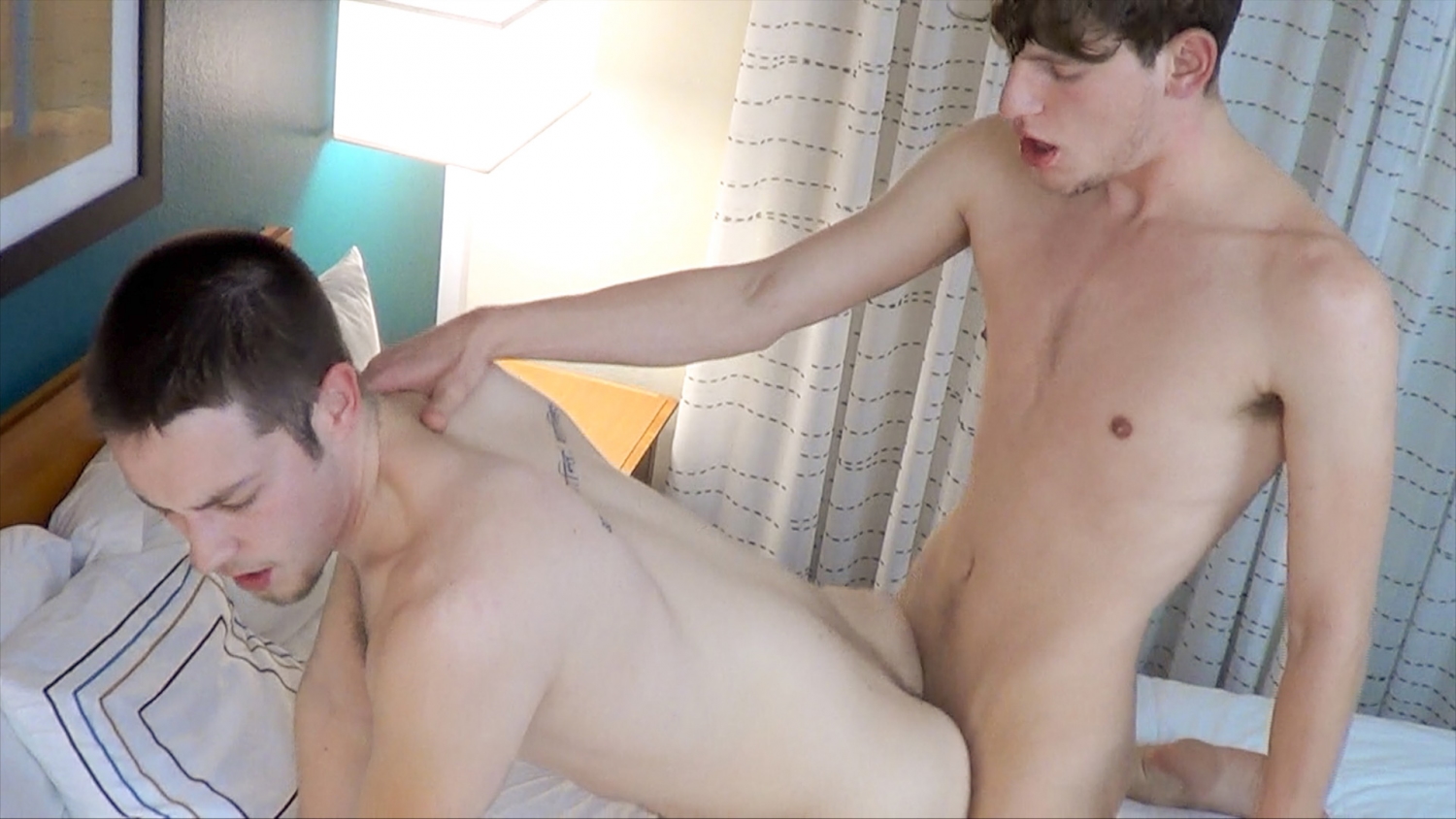 Zack & Will
Zack Grayson is a notorious horn dog with a sexual appetite almost as big as his full lips and thick cock. With his model-good looks, smooth skin, shaggy hair and seductive bedroom eyes, he can bring out the inner slut in almost anyone he meets. When he brings newcomer Will back to his Lexington hotel room, the two get right to work fucking and sucking!
Will is a ...
[Read more]
Will is a sweet local with tattoos, a scruffy chin, and a boyish face that belies his aggressive, carnal desires. When he gets his cock in Zack's mouth, he can't help but grab on and start thrusting, making the seasoned star gag on his veiny, throbbing man meat. His grunty demands for him to take it only get Zack even hotter and hornier for action, making his own tool desperate for service.
Will can take it as well as he can give it. He gets on the bed and starts downing Zack's massive cock. He fills his throat with the handsome guy's fuck meat, locking eyes with him as he struggles to swallow it down to the balls. The heavy nuts are full of cum and ready to blow! Will's throat closes in on it, but Zack won't stop at just a mind-blowing blowjob. He wants to feel his own raw cock deep inside Will's guts.
Will crawls up on top of Zack, straddling before sitting down on the monster cock. It takes some time for him to get all the way down on it, but once he does, he manages to ride it like he was born for it. Zack's long shaft slides in and out of Will. making him bounce up and down while Zack's balls shake and pulse.
Zack can't believe how tight Will's hole is. It's possible it's Will's first time taking a dick, or at least one this big. Will's writhing and moaning gets Zack close, but he moves the bottom onto all fours before pumping away to climax. Jets of white cum pour out of the tip of his dick as he settles deep into Will's hole. Will can hardly believe what he's been through, but he loves every second of it!