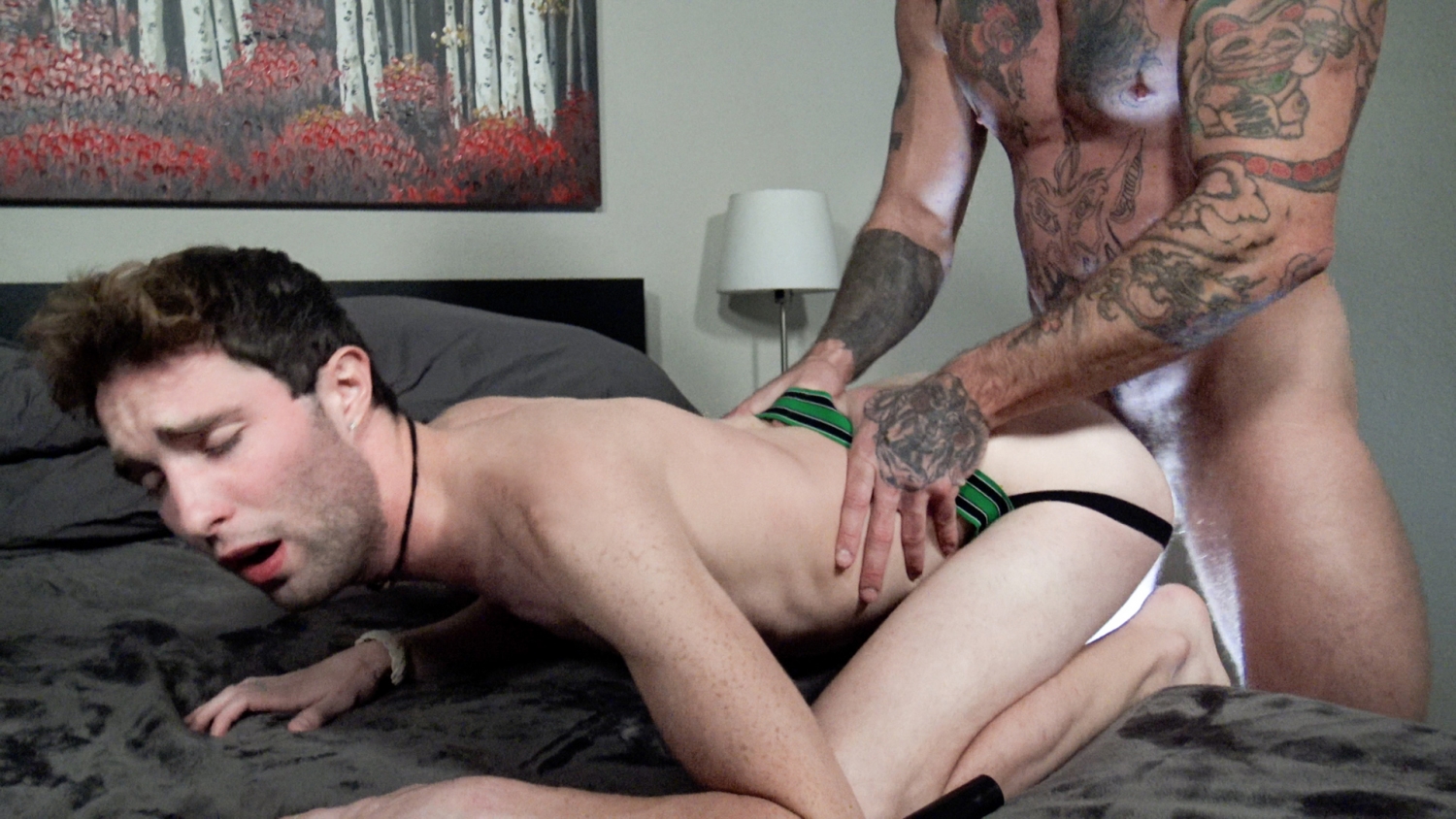 Sean, Mason, Mikey and Jeremy
Slamming your dick into a spunk-filled hole is as hot as it is ultra sleazy. Sean and Mikey have had a pretty busy night, but, despite shooting multiple loads, can't seem to stop fucking.
Heavily-tattooed, porn-god, Sean, ...
[Read more]
Heavily-tattooed, porn-god, Sean, walks into a bedroom to find cute boy Mikey squatting on all fours. Horny Sean instantly pushes his giant pole into the boy and starts to hump. Of course, what goes in must come out, and, before long, ribbons of frothy white semen start to drip out of Mikey's well-used hole. It acts as the perfect lube for Sean's rock hard dick and makes him bang with just that little bit more force. Mikey gasps and squeals in pure, unadulterated ecstasy.
Sean is the ultimate sex machine and slams into the boy with increasing power and speed. Spent sperm literally flies out of Mikey's ass.
Sean pulls out, then roars and groans deeply as the cum starts to drip from his cock. After a few squirts, he pushes it back in to mix with what's left of the previous guy's load.
In the next door room, Jeremy is also on all fours. This caramel-skinned, bespectacled otter is usually a top, but he's already been seeded by someone else and is plainly in a submissive mood.
Twink boy, Mason leaps at the chance to get inside him and instantly starts thrusting his big dick into Jeremy's tight, cummy hole. Jeremy's deeply satisfied smile says it all.
Mason's strokes speed up as he inches towards totality. He can't hold it in any longer and squirts his giant load deep inside Jeremy's ass.