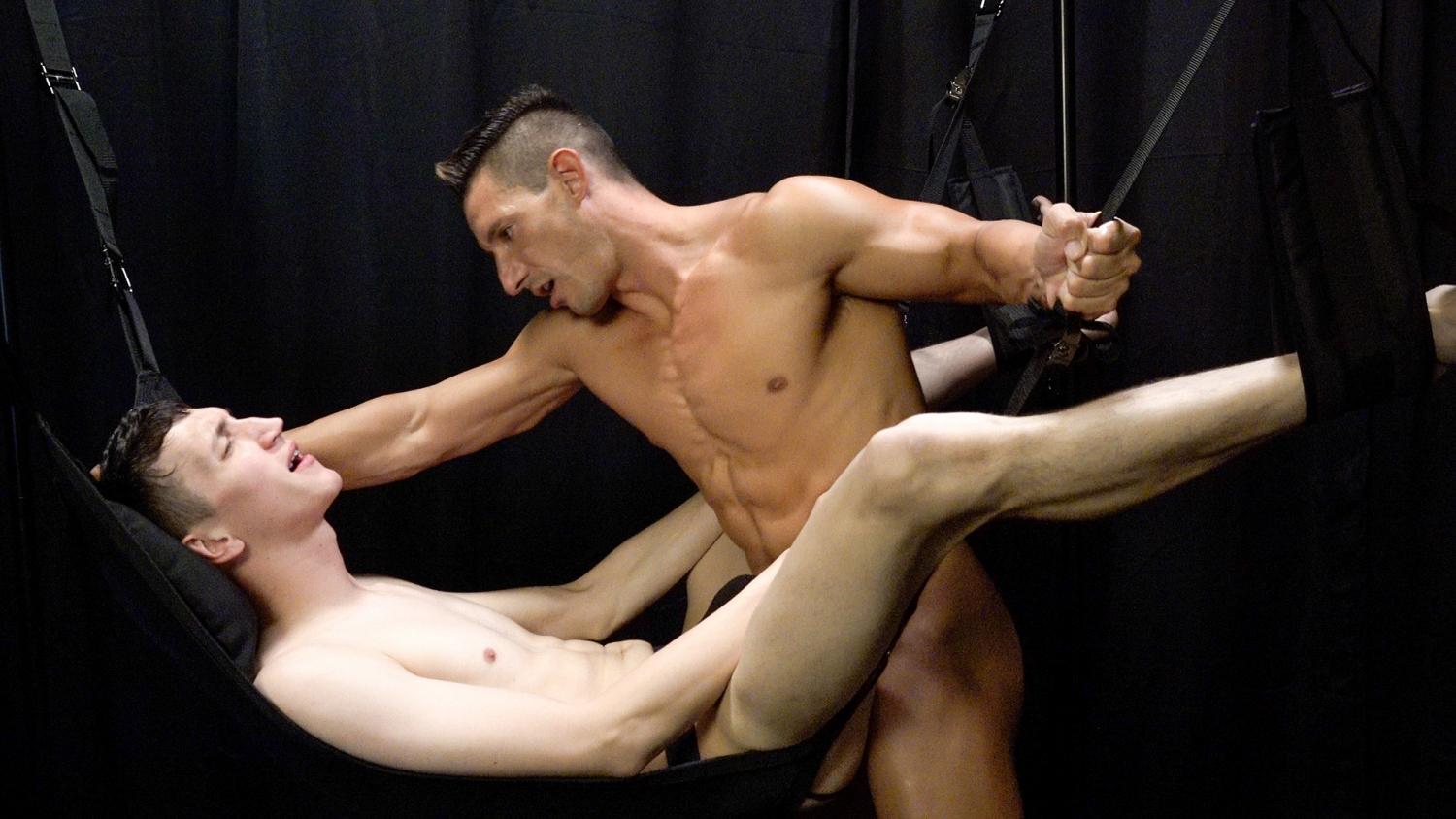 Baily Wylde and Jax Thirio - Chapter 1
Raw Fuck Boys gets a new look with a whole new series of hot, hardcore films shot in a specially-designed sex club. The sizzling models in this bang-fest are united by just one thing: their absolute need to breed.
Baily Wylde and ...
[Read more]
Baily Wylde and Jax Thirio are first through the dungeon doors and immediately get down and dirty; chiseled bodies twisting and rippling as they whisper filth to each other between long, lustful kisses. These guys want each other real bad and are excited for the chance to throw inhibitions aside.
Cute boy Baily is quickly on his knees, enthusiastically servicing Jax' rock-hard rod. The sensation is mind-blowing. Jax's massive meat literally throbs with anticipation. He's not just gonna bang Bailey--he's gonna wreck him!
Within seconds, Baily is in a sling with his legs wide apart as Jax ravenously tongues his tight hole, preparing the slutty bottom for a ride he'll never forget. Baily's soon begging for Jax' dick, seeing the pulsing member between the muscle daddy's smooth, strong thighs.
Jax stands and penetrates the groaning boy, smiling smugly as his bare thick dick slides into Bailey's belly. Feeling the young man's hole wrapped around his cock, he begins thrusting fast and rhythmically, but it's clear he's still holding back…
Jax enjoys the feeling of power and control, taking his time to enjoy the pleasure he's getting. But then suddenly, Jax puts his foot on the gas! The boy starts to yelp. The experience is unbelievably intense. Jax's hungry dick is deep inside the boy and banging with enough force and brutality to entirely rearrange Baily's guts.
Jax wraps his hand around Baily's throat as he hurtles towards climax, slamming his powerful tool into the boy with increasing force and speed. Baily starts to scream as Jax finally releases his cum-canon way up inside him, turning a once tight twink hole into a jizzy, sloppy, satisfied mess.